The competition in e-commerce is increasing, leaving customers with endless options. Keeping your customer loyal might be a real challenge, but it's the first thing any business should consider. Regarding customer loyalty, the one group that needs prominent highlighting is your business's first loyal customers.
They are the consumers who showed trust in your business when you were the startup with a low fan base. Also, help you market your business through word-of-mouth and boost sales.
According to Fresh Relevance, approximately 25% of shoppers remain loyal to brands that prioritize customer loyalty and give them a feeling of importance through reward.
Now you must be wondering how to reward a loyal customer. Hold on; in this blog post, we will elaborate on how to reward your loyal customers using your website. Before that, let's learn the importance of customer reward programs and why you must reward your first loyal customer.
Importance of Customer Reward Programs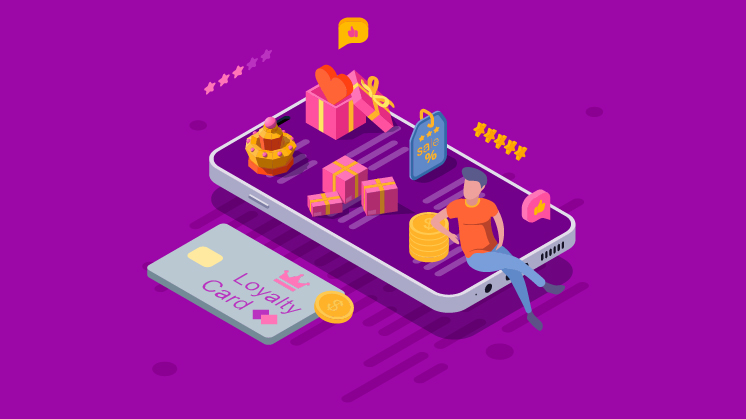 In recent years customer reward programs are becoming increasingly popular and mark their importance prominently for many reasons. Studies have proved that loyalty programs mainly increase customer retention and engagement. Implementing a customer reward program can give businesses a competitive advantage and demonstrate a commitment to customer satisfaction.
Offering customers rewards for their loyalty can lead to brand recognition and increase revenue, as you can see in the above picture, how much loyalty programs are in demand. Here are some key points that show the importance of customer reward programs:
1. Boost Customer Retention
Reward loyal customer programs support you in increasing customer retention by offering an incentive for customers to continue doing business with the company. Giving discounts, rewards, and special offers encourages consumers to return to the brand.
Customers in a loyalty program are 12-18% more likely to return to business than non-members. (Harvard Business Review)
To know the importance of customer retention, you can take the example of the amazon prime program that offers members free shipping, exclusive access to deals, and streaming services. This program has 200 million members worldwide, influencing Amazon's customer retention and loyalty success.
A well-designed and creative loyalty program can help the business boost customer retention and give a competitive advantage in the market.
2. Create a Sense of Community Around a Brand
In today's business world, capturing the attention of your target market is the real struggle. Once you successfully gain customers, it is necessary to retain their loyalty. Creating a community of customers can foster a sense of belonging and connection with your business.
Loyalty programs also played a prominent role in creating a brand community. By offering rewards and exclusive incentives to its members, a loyalty program nurtures a sense of acceptance and shared value among brand customers.
22% of respondents highlight that a strong sense of community is responsible for fostering long-term loyalty. (Ebbo)
Have you heard about the Starbucks reward program that offers member-exclusive rewards like free drinks, birthday rewards, and early access to new products? Members also have easy access to the Starbucks app, which offers personalized offers and allows members to connect with other members. This program has over 23 million active members, creating a community of loyal Starbucks customers.
3. Building Sales & Revenue Momentum
Have you ever considered creating a win-win situation for your business and its customers? How can it even be possible when the competition is high in the industry and customers' expectations are touching the skies? But it's pretty easy to turn this thought into reality.
Let us give you the key that can easily open the gates of magic that will help you create sales and revenue momentum for your business and lure your customer into becoming repetitive buyers of your brand. That key is offering loyalty programs that you can offer using plugins like myCred on your WordPress website, as McKinsey studies indicate that successful loyalty programs can increase customer purchase frequency by up to 64%.
Have you checked the point system technique used by Sephora? They offer points on each purchase that can be redeemed for perks and benefits. Using a point management system in terms of a loyalty program boosts revenue for the brand as the customer comes back frequently to make purchases, again and again, to win extra points that increase average order value.,
4. Demonstrate a Commitment to Customer Satisfaction
People wonder if rewarding can cause conflict instead of increasing customer satisfaction. But statistics show that 62% of consumers spend more on the same brand if they receive a customized shopping experience.
Loyalty programs and customer satisfaction are reciprocated because brands offer rewards in terms of badges, points, and rank that give customers an exceptional feel and persuade them to spend more. In other words, loyalty programs are a testament to the company's commitment to customer satisfaction. This factor can help boost customers' emotional bonding and build strong relationships.
A prime example of a successful loyalty program and its positive impact on customer satisfaction can be seen in the airline industry. Frequent flyer programs (FFPs) have become a cornerstone of airline marketing strategies, offering loyal customers rewards such as free flights, lounge access, and priority boarding. These programs incentivize customers to continue booking with the airline and convey an impression of exclusivity and prestige.
Regardless of your industry and target audience, offering a loyalty program can take time and effort. But it can be an easy job for your business if you use gamification for the WooCommerce plugin on your website. You can easily reward your customer on each order payment along with other benefits.
5. Word-Of-Mouth Marketing & Referrals
Do you know you can influentially market your business without investing hundreds of bucks? The secret of free marketing is happy customers, a valuable company asset that you can easily turn into a dominant marketing source. Over 90% of consumers show confidence in the companies recommended by their social networks.
You must be wondering how to make your customers happy. Don't worry; loyalty programs are the easiest way to capture your loyal customers' trust and persuade them to do word-of-mouth marketing of your brand. Also, to compensate for their marketing efforts, you can offer them a referral bonus by installing a WooCommerce Gamification plugin on your website that lets your business set up a referral system in a breeze. It will make rewarding each referral so easy that all your loyal customers have to do is invite their family or friends to shop for a product through a link that can help them to get rewards.
Why Do You Need to Reward Your First Loyal Customer?
Do you want to know a secret? Your first loyal customers are the most significant pillars of your business. Without them, your brand may suffer to get traction and establish a foothold in the market. They were the early adopters who took a chance to purchase from you when no one else would and kept returning for more. But here is the crucial ingredient: loyalty is a two-way street. To keep customers engaged and coming back, you need to show them some appreciation, and what is better than giving them a
This demonstrates your gratitude for their support and encourages them to do business with you instead of your competitors. 83% of loyalty program members report that the rewards they receive make them more inclined to keep doing business with a particular brand.
Check out how Dodocase rewards their customer on making their first purchase.
So if you want to boost customer retention, elevate profit and cement your place in the market, it's time to begin rewarding your first customers.
– Set the Tone for Future Customer Relationships
Rewarding your first loyal customer determines the tone of your future consumer relationships. Your first customer is more likely to be a trendsetter and influencer among their peers. That's why appreciation in terms of reward can persuade them to keep buying from you and also recommend you to others through social sharing.
Research by Gladly shows that 62% of customers will recommend the brand to others if they receive good customer service.
By rewarding initial customers, you establish a strong precedent for treating all customers.
– Build Customer Loyalty from the Beginning
This practice supports your brand to build your customer loyalty from the start. When you make people feel valued and appreciated, they are likelier to continue business with you even when faced with competitive pricing. It is appreciated to establish a strong bond from the beginning; as to Business News Daily, increasing the customer retention rate by 5% can increase profits by up to 95%.
To know how this approach affects any business, check out the example of the beauty brand Glossier. When they launched their first product, they offered a discount code to their early subscribers to thank them for their support. Using this strategy not only helped them to create a buzz but also directly affected the business growth.
– Create a Positive Brand Association
Giving a reward to your first customer who shows loyalty to your brand creates a positive brand association in their mind. There are high chances they are more likely to associate your brand with positive emotions and experiences. Also, this association can lead them to become champions of your brand in front of their network and encourage them to spread the word about your business and their experience using their social media.
If a brand positively impacts the world around the customers, 13% of them are willing to pay a premium of 50% or more for their products or services.
Uber is one of the top-rated brands that effectively took advantage of this strategy. When it launched its service, it offered free rides to its first customer to generate buzz and build a loyal customer base. This strategy helped Uber gain traction in the market and created a positive brand association that helped the company grow into a global brand.
How to Reward a First Loyal Customer with a Loyalty Program?
Now you must be wondering how to reward a loyal customer without breaking the bank. So here is your answer!
myCred is a useful plugin that lets your business add points and rewards for your first customer on your WordPress website without extra effort. It helps you set up a loyalty program that adds fun to your content and optimizes your site's monetization strategy while deepening customer loyalty and engagement. It has diverse digital rewards, including ranks, badges, and points.
To start, you can design a point system where your first loyal customer wins points, badges, and ranks for purchases they make. As customers make more purchases, their points, digital badges, and ranks will increase, which they can redeem for claiming rewards in terms of discounts, free delivery or services, or earlier access to new products.
Diverse Approaches to Reward First Loyal Customers Using WooCommerce
In the e-commerce industry, where customer retention is significant in achieving sustained growth, rewarding loyal customers using WordPress gamification can be a fundamental aspect of a successful business strategy. A recent study suggests that acquiring new customers can be five times more expensive than retaining existing ones.
In the context of WooCommerce, there are several approaches businesses can utilize to reward their first loyal customers and establish a strong foundation for a profitable alliance.
– Exclusive Offers for Sign Up
One approach to repay your first customer is to offer them exclusive discounts, promotions, or early access to new products on their sign-up. In this way, you will show them an appreciation for their loyalty and make sense of exclusivity that persuades them to continue their patronage.
For example, with a time-based addon, you can set a reward system through which customers win 10 points for each hour they spend on the website. They can then redeem these points for a 10% discount on their next purchase.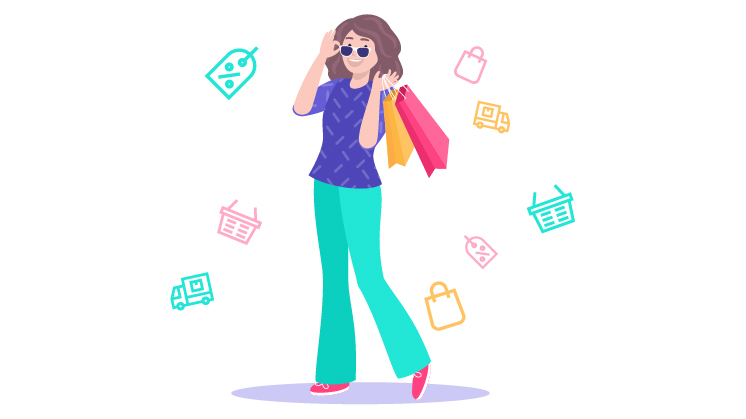 – Bonus Points for Special Occasions
What's better than rewarding your customers on special days? Who won't like a reward on birthdays? The easiest way to reward them on their special day is to offer them 100 bonus points on their next purchase within one week of their birthday. Giving a bonus to loyal customers on their big day can be the best opportunity to show you value your loyalty.
– Customized Reward
Creating a loyalty program with different tiers helps you to reward your first loyal customers with customized rewards. You can assign different point values to other actions like signing up, purchasing, leaving a review, or referring to a friend. Customers can collect specific points and unlock different levels, each with exclusive rewards.
For example, a customer who earns 300 points can unlock the silver level, entitling them to free shipping on their next order or a discount on their next purchase. Similarly, if they accumulate 800 points, they can unlock the golden level and be eligible to advance level perks.
Wrap Up
Rewarding your first loyal customer is the most important step in building a trusted brand. Recognizing your first client can foster loyalty, goodwill, and trust, which can help your business succeed. The WordPress reward plugins allow your business to instantly motivate customers to keep buying from you by awarding them points, improved rankings, and loyalty badges.
FAQ's
What are the 3 R's of customer loyalty?

The three R's of customer loyalty are reward, relevance, and recognition.

What are the 3 Cs of customer satisfaction?

• Consistency throughout the customer journey
• Consistency in the reaction of customers
• Consistency in brand communication

What are the 3 A's in customer service?

• Acknowledge
• Apologies
• Act